Guide App
Hannah Hunter
'Guide' is a mobile app using Artificial Intelligence (AI) to support people living with HIV self-managing their health and wellbeing. When first logging in, users can personalise their own AI health advisor who can answer questions and provide suggested resources to help with health management. Users are able to log in daily health and lifestyle data relating to different aspects of their health including medication, mental health, physical exercise, nutrition and alcohol usage. The AI advisor monitors data logs to provide users with weekly trends and feedback for improving their health and wellbeing.
INTUIT team says: Hannah's concept proposes a mobile application designed to help people living with HIV monitor different aspects of their health and wellbeing. The envisioned system uses customised features and a holistic approach to provide users with meaningful feedback. The interface design is engaging and the AI health advisor feature encourages a more human experience. The design also illuminates potential challenges for using AI-driven system for health management, which designers need to consider. This includes bias, accuracy and interpretation of tracked data, user's ownership and control over tracked data among others.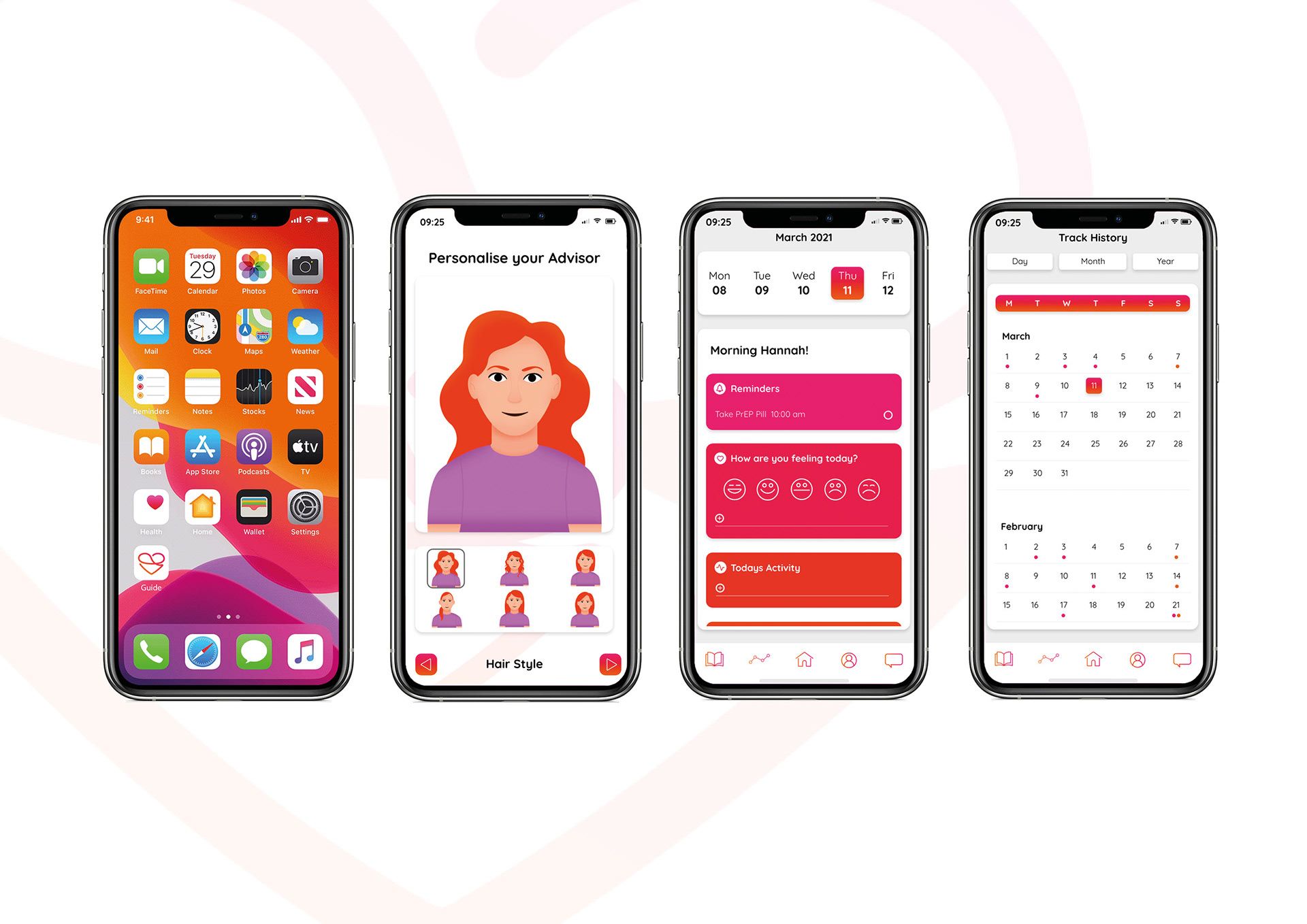 Contact Caro at the INTUIT team if you have questions or want to find out more about this student project.