Contact
Samantha Bailey
'Contact' is a peer support network that allows users to self-manage their health whilst feeling part of a community. Users can set up reminders and take mindful sessions to help with anxiety. In the Community feature, users can browse and comment anonymously on peers' posts. They can also choose to share their identity with the Community to help spark conversation. The platform is designed for members of the community to grow social confidence and encourage them to ask questions. Users can access the network via the 'Contact' app that is paired with smart lenses using google glass technology. The smart lenses display reminders, recommendations and motivational messages to encourage users through their day.
INTUIT team says: Samantha explored self-management in relation to sharing and connecting with a peer community. Self-management was considered in the context of everyday life, providing users with the means to manage medication discreetly. 'Contact' invites us to think about how digital and wearable technologies might change every day interactions. It also illuminates design considerations for digital wellbeing, and how boundaries between personal and public spheres, physical and virtual worlds, may be challenged by such a system.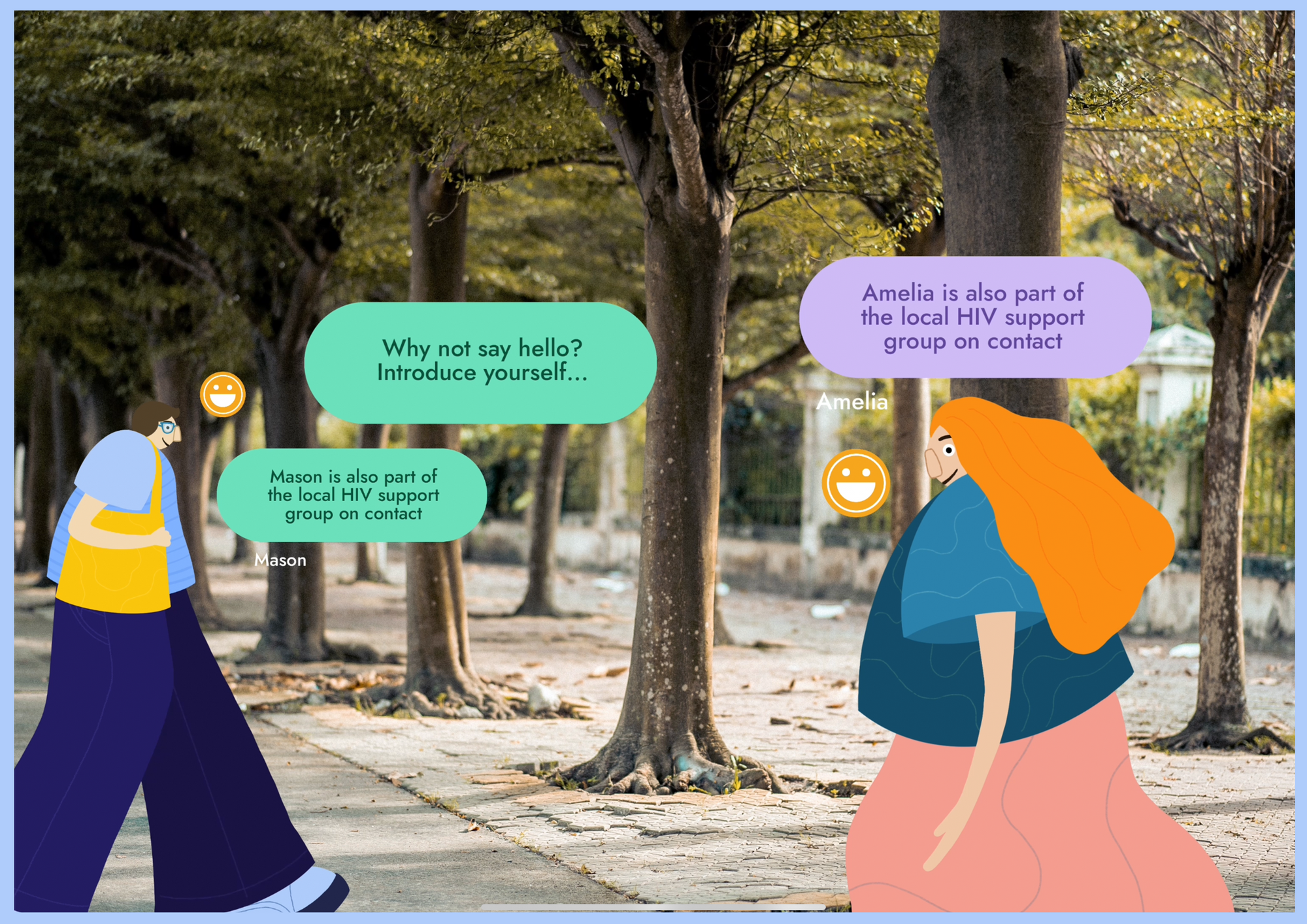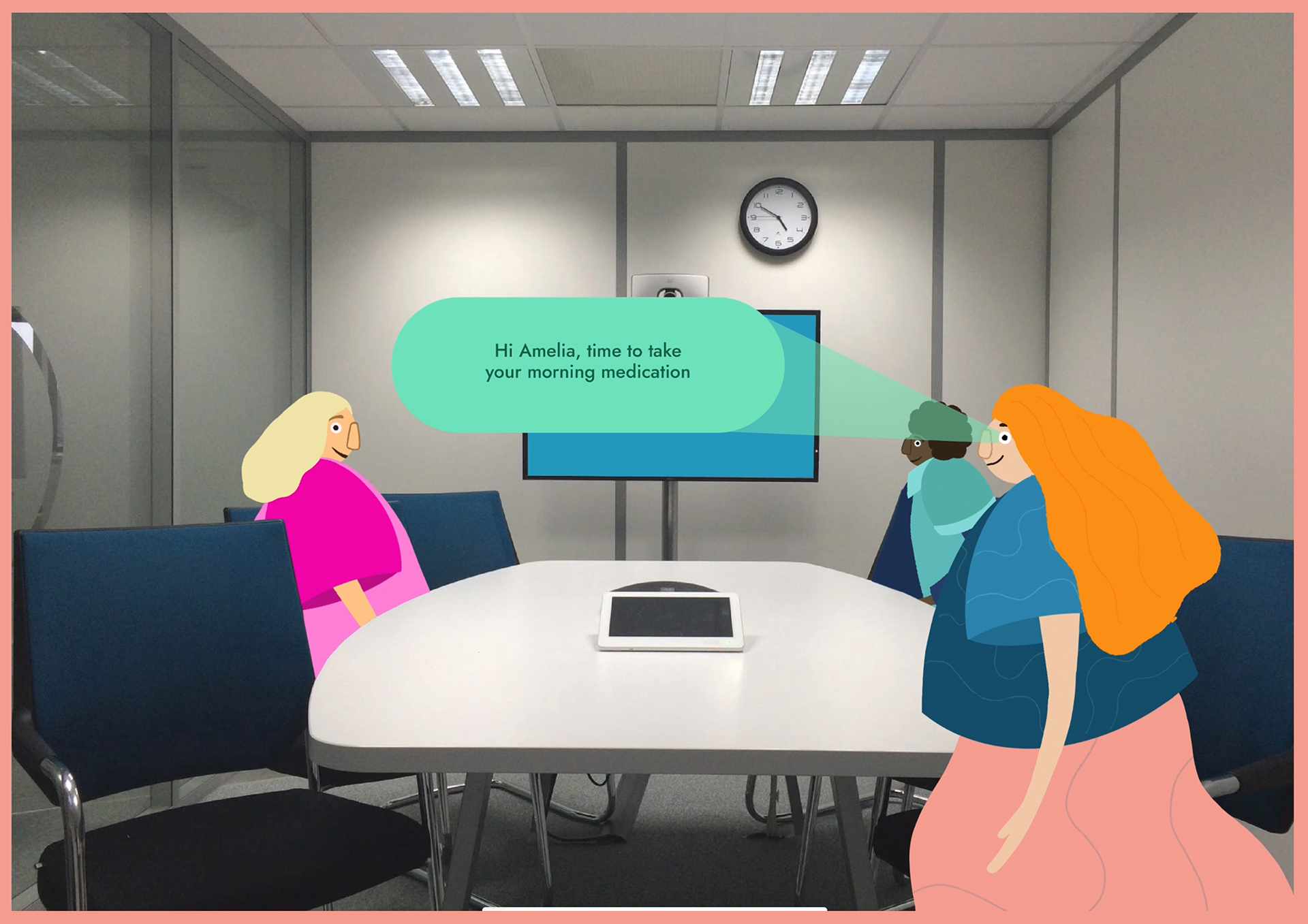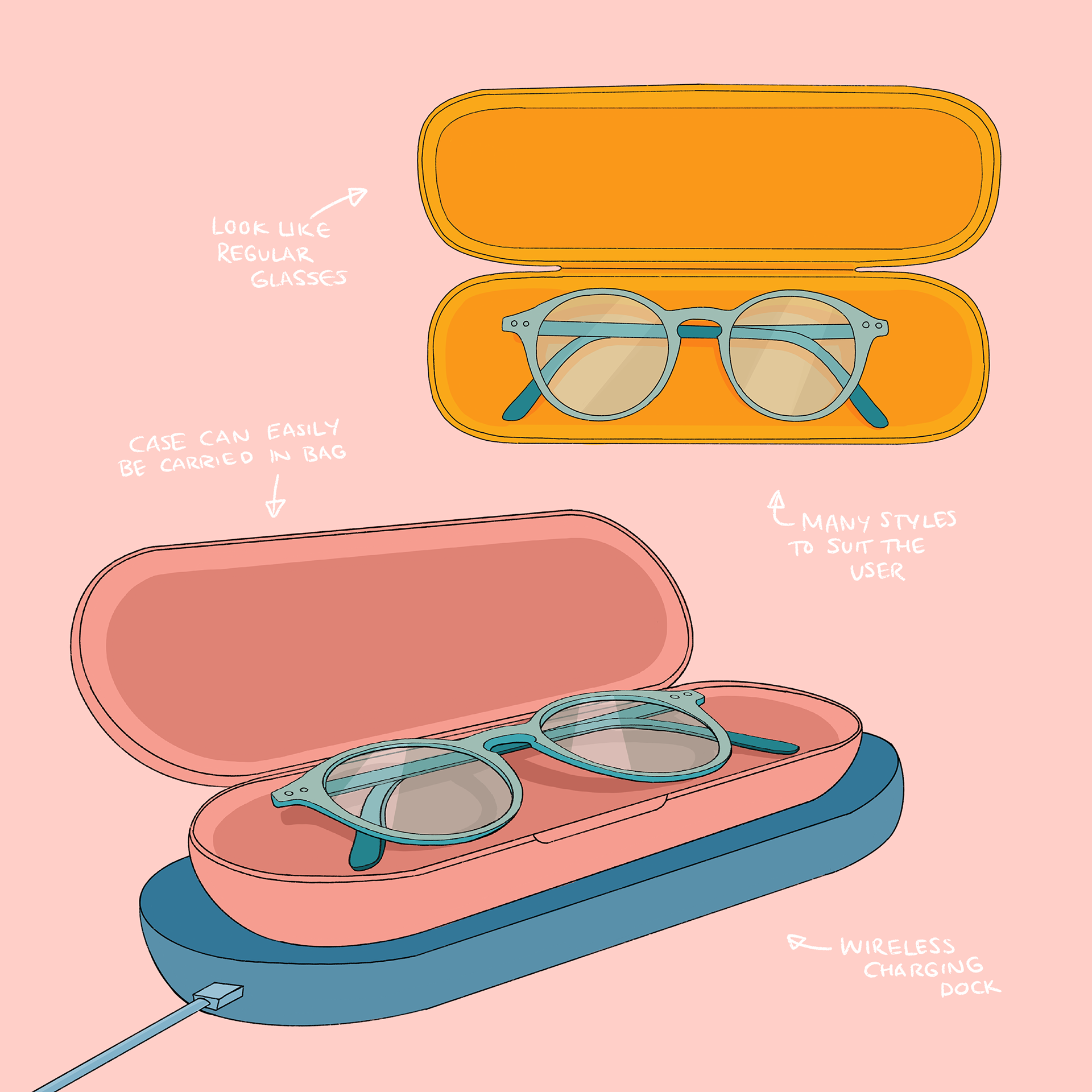 Contact Caro at the INTUIT team if you have questions or want to find out more about this student project.