Clinical Studies on Patient-Generated Data Sharing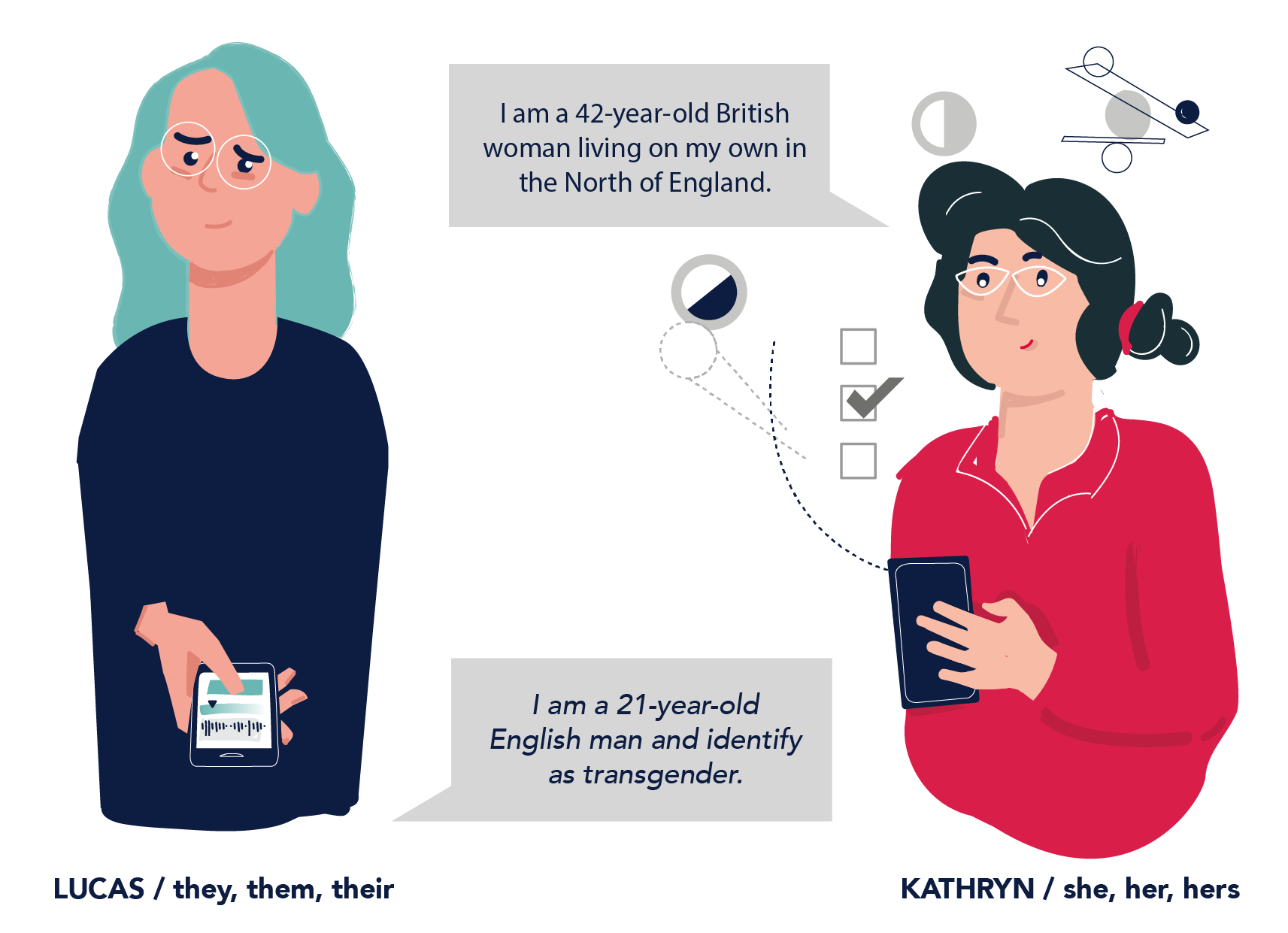 Part of the INTUIT programme included linked clinical studies led by Newcastle University (NU) with University College London (UCL). We investigated what types of information NHS Healthcare Professionals (HCPs) and HIV NHS Service Users (SUs) may find valuable or important to share with each other, in a routine consultation, for HIV care management. Participants were recruited at two clinics: The Bloomsbury Clinic at Mortimer Market Centre (MMC), in London (CNWL NHS Trust); and the Infectious Diseases Clinic at the Royal Victoria Infirmary (RVI), in Newcastle upon Tyne, (NUTH NHS Trust). At both clinics we engaged HCPs with complementary expertise working within a multi-disciplinary team to deliver HIV care.
Through the clinical studies, we aimed to:
Understand how SUs may make sense of their journey with HIV, how HCPs help them progress their journey to support self-management, and how could this be improved;
Capture types of information HCPs and SUs may find valuable or important to share with each other in a routine consultation, for HIV care management and Self-care.
Explore what personal information people with HIV may wish to capture and share about their own condition, activities and experiences, for person-involved care?
Understand what concerns (relating to confidentiality and consent) HIV SUs have about communicating personal information to their HCPs;
Envision innovative design concepts for supportive technologies within a user-centred design process.
Data collection at the clinics was significantly delayed due to the COVID-19 pandemic; it was completed in Autumn 2022, and data analysis is underway. The aim is to get multiple perspectives on the value of patient-generated data sharing for supporting HIV care and Self-care; and to consider a diversity of individual experiences and perspectives based on where people attend clinic.
Initial insights show that participating HCPs were comfortable with a wide range of data being shared with them by their patients. Across all sharing contexts, HCPs were comfortable sharing data with GPs and other non-HIV HCPs in two broad categories: demographic data (e.g. age); and non-sensitive data related to general health (e.g. sleep). HCPs were less comfortable sharing sensitive information about HIV status, sexual health, behaviour, and identity and were not comfortable sharing photographs provided by service users. Consent and relevance of data to sharing contexts were key to determining comfort with data-sharing.
SUs shared about their experiences of living with HIV over time, and about their personal journeys with HIV. They made sense of times that have been challenging, and what has helped them move forward to achieve wellbeing and quality of life. They talked about what information they feel comfortable sharing, within their networks of care about a variety of relationships with different HCPs. They talked about the different ways that information about their health and wellbeing, captured either by or for them, can be presented to them to reflect on.
Findings from some of the early clinical studies in the INTUIT programme have been published; links to reports will be added when they are published.
Publications
C. Hewitt, K.C. Lloyd, S. Tariq, A. Durrant, C. Claisse, B. Kasadha, J. Gibbs (2021) 'Patient-generated data in the management of HIV: a scoping review'. BMJ Open, 11 (5), pp. E046393. Link to publication
K. Lloyd, S. Tariq, A. Durrant, C. Claisse, L. Coventry, B. Kasadha, E. Sillence, J. Gibbs (2021). 'Exploring the data-sharing ecosystem in HIV care: healthcare professionals' beliefs and practices'. Sexually Transmitted Infections 97 (Suppl 1), A113-A114 Link to publication